Embracing the unique and rare
Heirloom Fashion
Curated for the ardent romantic, we offer an exclusive array of heirloom clothing that capture the heart's true desires. It evokes the essence of eras past through intricate details in clothing made to last.
Shop now
Unique finds
Heirloom Sleepwear Collection
Superior craftsmanship and timeless elegance
Shop now
at Modestly Yours
Beautiful Finds at Modestly Yours
Linen and Wool Clothing for the romantic soul...
Shop now
PICK OUT THE PERFECT GIFT UNDER $50
GET AHEAD OF THE HOLIDAYS!
Give the most unique and lovely stocking stuffers found only here at Modestly Yours!
Shop Now
Collection
Modestly Yours Dresses
Discover our Collection of Pure Cotton and Linen Dresses, many handmade from Lithuania!
Shop now
More Collections
Our latest Collections!
Just in time for the Holidays...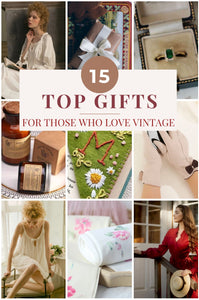 Story
Top Gifts for Those Who Love Vintage
In a fast-paced world, there's something truly enchanting about slowing down and embracing the charm of a vintage-inspired lifestyle. For those who revel in the beauty of bygone eras, finding the p...
Read more